Welcome to Doug's Day Diner
Local. Fresh. Original. Delicious.
A place for the regulars and newcomers alike. It's not home, it's not work, it's your "third place", where you're taken care of.
WELCOME
AN AMERICAN DINER
We're now open for dine-in service! All locations also have outdoor seating.
Darn near everything we create is homemade and scratch-made. From the sauces, soups, browns, fries, potato chips, biscuits, syrup, and jams, to the meats, sausages, pickles and dressings. We cook with real butter and canola oil to provide you with the freshest and best tasting food anywhere.
Need a gift card? Visit your local Doug's Diner to get one for someone!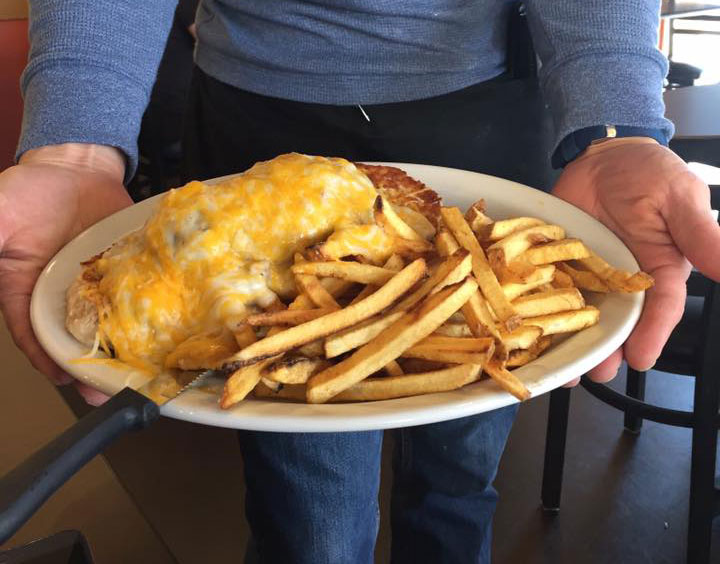 We've got you covered colorado
Our Locations
- Piney Creek Square - Centennial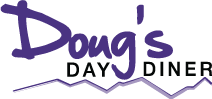 – Piney Creek Square -Centennial
15444 E Orchard Rd
Centennial, CO 80016
(720) 870-6228
Monday – Friday 7AM – 1:30PM
Saturday – Sunday 7AM – 2PM
- Alcove on Arapahoe - Boulder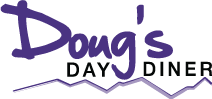 – Alcove on Arapahoe -Boulder
2400 Arapahoe Ave
Boulder, CO 80302
(303) 449-5733
Monday – Sunday 7AM – 2PM
- Pointe Plaza Drive - Windsor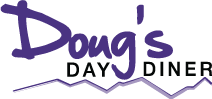 – Pointe Plaza Drive – Windsor
401 Pointe Plaza Dr Unit A
Windsor, CO 80550
(970) 460-9866
Monday – Wednesday 7AM – 3PM
Thursday – Friday 7AM – 8PM
Saturday 6:30AM – 8PM
Sunday 6:30AM – 3PM
The Lazlo Hotel - Parker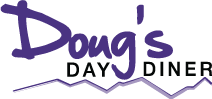 – The Lazlo Hotel – Parker
18595 E Mainstreet #140
Parker, Colorado 80134
(720) 476-7162
Daily 7AM – 2PM
- 801 9th Street - Greeley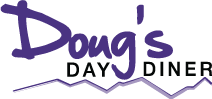 – 801 9th Street -Greeley
801 9th St
Greeley, CO 80631
(970) 515-5380
Sunday – Wednesday 7AM – 3PM
Thursday – Saturday 7AM – 8PM
- Front Range Village - Fort Collins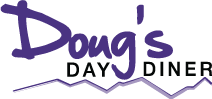 – Front Range Village – Fort Collins
2842 Council Tree Ave #143
Fort Collins, CO 80525
(970) 377-2660
Monday – Wednesday 7AM – 3PM
Thursday – Friday 7AM – 8PM
Saturday 6:30AM – 8PM
Sunday 6:30AM – 3PM
- Hilltop Village - Thornton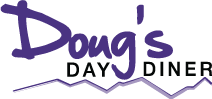 – Hilltop Village – Thornton
4243 E 136th Ave #6918
Thornton, CO 80602
(303) 920-9249
Sunday – Wednesday 6AM – 3PM
Thursday – Saturday 6AM – 8PM